Traditionell nubisch gestylte Villa mit moderner Ausstattung in El Gouna !!!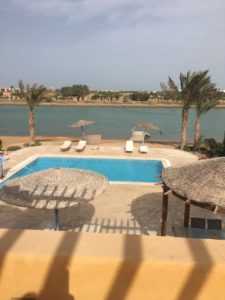 https://www.gloim.com/de/0__9715_167_3_daup/el-gouna-traditionell-nubisch-gestylte-villa-mit-moderner-ausstattung-in-el-gouna-.html
Villa 4 bedroom on Area 1200 m ,while built up area 340 m . 
– Location : West Golf
– 
3 Bedrooms in the villa with 3 bathrooms + 1 bedroom outdoor guest room
– Private Pool & Lagoon
– Private Parking
– Fully Furnished
– Fully Equipped
* About West Golf Area in El Gouna : 
Designed in the traditional Nubian style , The West Golf is designed in one of El Gouna's most sought after styles. With two different design styles, the architects have brought to El Gouna the charm of Egypt's southern villages. The west Golf area in neasr to Downtown where all amenities are available & it is about 10 min. drive to the  Marina .